Middle School Results
Brock Kappelmann - September 18, 2023 1:07 pm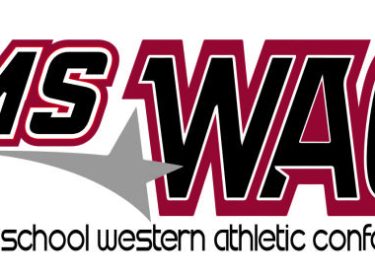 Trae Jordan
Tuesday,  the Eisenhower Warriors cross country teams traveled to Ulysses to compete in the Tiger invitational meet. Both the 7th & 8th grade girls placed first as a team. The 7th grade boys placed 2nd as a team and the 8th grade boys placed 4th as a team. Warriors who placed: 7th grade girls
Sophia Mercado 5th
Rachelle Groves 8th
Zoe Brown 14
7th boys: Eric Baeza 6th
Matthew Robeldo 8th
8th girls: Julieana Hernandez 3rd
Adelyn Mastas 6th
Ashely Batista 7th
Daisy's Ugalde 10th
Nancy Hines
Monday night 8th grade Lady Warriors traveled to Dodge. B team started the games off against Dodge City Middle. The sets were close but Dodge City Middle pulled out the win defeating us 19-25 & 20-25. Next up was Dodge Comanche. Lady Warriors came back with grit and a never quit attitude and. defeated the Lady Coyotes taking them to 3 sets 23-25, 25-22, & 15-12. 8th A team came out dominating against Dodge City Middle with strong serves and killer spikes defeating them in two sets 25-13 & 25-23. Next they faced Dodge Comanche and struggled with minor errors, but they didn't give up and showed determination and defeated the Lady Coyotes in 3 sets, 22-25, 25-13, 15-12. Way to go Ladies

Apache SRMS XC  results  Sept. 16, 2023
Another stellar performance occurred today.  All Apaches had a personal record today.  The 7th grade girls were missing a few runners today, but they still tore up the 2 mile course.  The one medal brought home today was by Valeria Ontivero.  Valeria placed 12th in a field of 73.  Valeria's time was 15:09.  The next places earned were 45th Nayhara Morillo at 18:02,  Saniyah Tucker at 61st with a time of 20:16, Magali Romo at 66th and 21:59 and Jazmin Portillo at 72nd and 24:45.
The 7th boys were led by Chance Macy coming in 19th out of a field of 75. Jaxon Schwindt continued to improve by earning 24th with a time of 14:19.  Leonardo Castillo came in at 37th with a time of 15:20. Callen Bridenstine turned in a time of 21:05 at 69th place,
The 8th grade Apache girls fielded the most runners today with PRs for everyone ran.  In fact, every runner regardless of gender or grade PRed today.  Yatzira Nunez scored a place of 21st in 15:34.24.   Next along at a blistering pace was Valeria Ibarra at 39th and 16:41.  Zureidy Navarro brought in 44th at 17:55.15.  Danna Ortega earned 51st at 18:55, Jaydelyn Ryan at 53rd with a time of 19:23, Yazmin Enriquez had 54th at 19:33, Zaira Mendoza at 55th and 19:53,  Ayari Ramirez at 57th and 20:31, Yaretzi Rosas at 59th and 20:49, Ana Vela 60th and 21:05, and Mercedes Contreras at 62nd and 22:25.
The 8th grade Apache boys were led by Juan Ledesma again, turning in a time of 14:56 and 69th place.  The 8th boys had a field of 97 to compete with today.  Elian Escobar placed 94th at a time of 20:47.  Jamari Tucker continued to improve his time and placed 96th at 21:57.
The Apache XC team travels to Ulysses on Sept. 19 and are looking forward to improved times.