Middle School Results
Brock Kappelmann - January 13, 2022 1:24 pm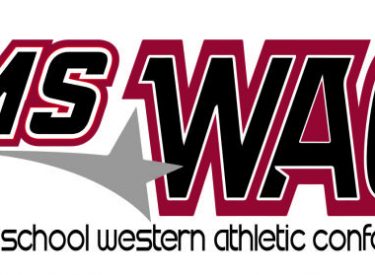 8A from Coach Sniff – *
The 8th grade A team got off to a rough start dropping our first game to
the Hooker Bulldogs. We struck first with an offensive rebound and score
from Emilio Sandoval. We just couldn't keep up with Hooker's
aggressive play. They came right back at us, took the lead and kept it for
the remainder of the game. We were led in scoring by Pedro Contreras,
Jovanny Lopez, and Emilio Sandoval all with 4 points each. Emilio also led
us in the rebound department with 6 boards, he was followed closely by
Hector Aquino with 4.
*8B from Coach Castanon – *
The Seymour Rogers 8th Grade Basketball B-Team opened up the season
playing the Hooker Bulldogs. The 8th grade B team started off very slow on
defense allowing 22 points in the first half. However, the Apaches finished
the first half on a good note by scoring 6 unanswered points. The strong
finish in the first half carried over to the second half by scoring 19
points. Mathew Serna really stepped up in the second half by contributing
with 8 second half points. We dug ourselves too big of a hole to come out
of, but I really appreciated our player's resiliency. Final Score: 42-25
Bulldogs. The Apaches look to rebound Thursday against Guymon.
*7A from Coach Olvera – *
The Seymour Rogers 7th Grade Basketball A-team opened up their 2022 season
against Hooker Bulldogs by staying on top of score the entire game. In the
first quarter, Abraham Gonzalez made the first two points with a layup and
scored two more points with a shot from the right side. Followed by Elder
Ramirez shooting a basket from the left side scoring another two points.
Iker and Juan Diego scored two points each, scoring a total of ten points
in the first quarter. The whole team played with great enthusiasm, winning
the game 15-27!
*7B from Coach Shelby – *
The Seymour Rogers 7th Grade Basketball B-Team opened up their 2022
campaign against the Hooker Bulldogs. The Apaches came out nervous, but
were able to calm down and go into half, tied at 7. However, the Bulldogs
were able to pull away from the Apaches in the 3rd by outscoring them 6 to
0. Despite late buckets from Neyo Ward and Juan David Melchor of the
Apaches, Bulldogs were victorious 15-13. The Apaches look to rebound
Thursday against Guymon.