Meade KS Man Arrested in Garden City
Joe Denoyer - October 28, 2022 12:35 pm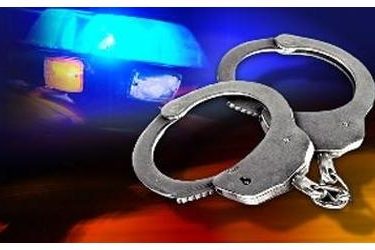 By Public Safety Administrative Assistant Erinn Reyes GCPD
On October 28, 2022, at around 1:05 A.M., Officers of the Garden City Police Department were dispatched to 212 W. Fulton Street Suite B (Pops Sports Bar) for a report of a man with a firearm.
Upon arrival, Officers observed Avery McCulloch (25), Meade, KS, in front of the business with a firearm in his hand and instructed McCulloch to drop the weapon. McCulloch dropped the firearm but became non-compliant with Officers before being taken into custody. McCulloch was transported to St. Catherine Hospital for evaluation.
The investigation revealed that McCulloch was at Pops Sports Bar when he became belligerent and elbowed a patron in the face. Staff kicked McCulloch out of the bar, and when he stepped outside, McCulloch pulled out a firearm. A witness told Officers they observed McCulloch load and brandish the firearm before calling police.
McCulloch was lodged in the Finney County on the following charges:
• Aggravated Assault
• Interference LEO
• Battery
• Disorderly Conduct
• Possession of a Firearm Under the Influence
*The person(s) involved has not yet been convicted of a crime and are presumed innocent. The presumption of innocence shall continue until such time that the person(s) accused may be found guilty by a court of law.*
###