Longtime Liberal Doctor dies
KSCB News - February 21, 2009 12:00 am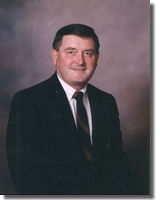 Dr. Ian Fergus Mackenzie Yeats, 65 ( longtime family physician in Meaford, Ontario, Canada, then Liberal, Kansas, U.S.A.) died suddenly on Saturday, February 21, 2009 in Denver, Colorado.
A service to recognize the many contributions of Dr. Ian Yeats to the Liberal community has been scheduled for 5:00 p.m. on Friday, February 27 at the First Baptist Church in Liberal, Kansas (Pastor Gary Damron presiding). In lieu of flowers the family is requesting that donations be made in the name of Dr. Ian Yeats to the American Heart Association or the American Cancer Society, in care of Kitch-Brenneman Funeral HOme, 1212 West 2nd Street, Liberal, Kansas 67901.
Messages of friendship and appreciation can be made at www.brennemanfuneralhome.com
A second celebration of Dr. Yeats' contributions to friends in Canada and to the lives of those touched by these weill be held in Meaford, Ontario area on Wednesday, March 4th. Details will be available in local newspapers on Wednesday, March 4th. Further information can be obtained through sone Tavis Yeats at [email protected]. Complete Obituary found in obituary section on www.kscbnews.net.