Liberal's Andrews Aims for Olympics this Week
KSCB News - June 19, 2012 3:49 pm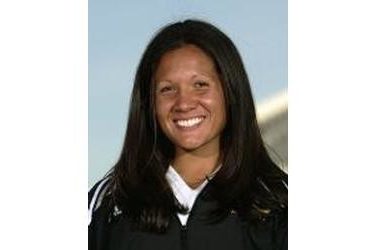 Liberal's Chandra Andrews is at it again. The 2002 Liberal High School graduate will compete in the hammer thow at the U.S. Olympic team trials Thursday in Beaverton, Oregon. Andrews also participated in the Olympic trials in 2008.
Chandra's best mark is a 66.72 in the hammer throw. She is registered with the Shocker Athletic Club.
The first official U.S. Olympic Trials event begins on the morning of Thursday, June 21, with a special edition of the men's and women's hammer throw at the Nike World Headquarters in Beaverton, Ore.
The day will begin with the women's competition currently scheduled to start at 11:15 am followed by the men's competition at 3:15pm. Each will include one qualifying and one final round.
Andrews was a standout thrower at Wichita State after she played volleyball at Butler and was named the team's most inspirational player.
Andrews helped the LHS girls win state track and field championships in 2000 and 2001. They were the runner up in 2002. She won state in the shot put. She was also a state runner up in power lifting at LHS. She was a standout in volleyball and a starter in basketball for the Lady Redskins.