Liberal Man Dies In Accident Near Dodge City
KSCB News - May 4, 2012 10:19 am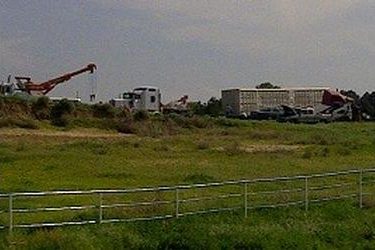 One person has died in a multi-vehicle accident near Dodge City Thursday afternoon.
KDOT Southwest Public Affairs Manager Kirk Hutchinson says the accident occurred at US-56 and McArtor Road on the southwest side of Dodge City.
The Kansas Highway Patrol says two commercial vehicles and a third vehicle were involved in the accident. 48-year-old Alfredo Varela of Liberal died at the scene.
The Kansas Department of Transportation closed US-56 from Howell Road to the US-56/US-284 junction at Dodge City. The US-400 bypass west of Dodge City, from the US-56 junction to the US-50 junction,was closed for a short time, and traffic was diverted onto local roads and state highways.
Three others were taken to a hospital with non life-threatening injuries. they are, Alma Angelina Varela, John M ,Hirschler , and Joel Vargas-Gonzalez,