Liberal Girls Move Up in the WAC After Home Tournament
Brock Kappelmann - September 13, 2022 6:10 am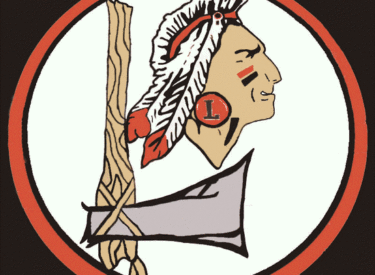 Bert Luallen
The Liberal High School Lady Redskins hosted their own Invitational Tournament on Monday, September 12th, at Willow Tree Golf Course. The Lady Redskins put themselves firmly in 4th place in the WAC for the season with their performance on Monday.
TEAM RESULTS:
1.  Hays – 169
2.  Garden City – 185
3.  Dodge City – 198
4.  Liberal – 233
5.  Great Bend – 249
INDIVIDUAL RESULTS:
1.  Ryann Warren (Garden City) – 37
2.  Ashlyn Armstrong (Dodge City) – 38
3.  Katie Dinkel (Hays) – 39
4.  Jerika Lopez (Garden City) – 40
5.  Abbie Norris (Hays) – 42
6.  Evyn Cox (Hays) – 43
7.  Jaycee Oakley (Hays) – 45
8.  Payton Dunn (Dodge City) – 49
9.  Claire Humphrey (Hays) – 49
10. Ashlynn Wagenseller (Liberal) – 49
LIBERAL RESULTS:
Ashlynn Wagenseller – 49
Jackie Cortes – 60
Bret Lyon – 62
Nubia Rodriguez – 62
Isabel Lopez – 79
LIBERAL JV RESULTS:
Daniyelle Mendoza – 4th Place
Andriena Madrano – 6th Place
Leini Tian – 7th Place
Last season, the Lady Redskins finished 4th in only one event in the WAC season, finishing one stroke ahead of Great Bend in the 2021 Liberal Invitational. This was the third WAC tournament this season in which Liberal has finished 4th.
"At our first practice this season," said Coach Bert Luallen, "I told the girls that my goal was to work on getting better each week and each event. That this would require small steps in every area of the game by each of them. I'm happy to say that we're seeing that materialize already."
Ashlynn Wagenseller continues to lead the team, posting her best nine-hole score of the season. Jackie Cortes also posted her best nine-hole score of the season, as did Nubia Rodriguez. Bret Lyon continued her steady play for the Lady Redskins.
The Girls Golf team returns to action Thursday at the Kingman Invitational.