Katie Garcia Named LHS Volleyball Coach
Brock Kappelmann - August 9, 2021 3:00 pm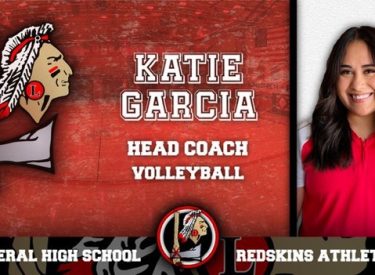 Liberal High School is pleased to announce Katie Garcia as the head coach of the volleyball program. Garcia has spent the previous two years as an assistant volleyball coach at Liberal High School.
"Coach Garcia brings a lot of energy and passion to the volleyball program. She has stepped into the role this summer and has continued to expect excellence from the team," said LHS Activities Director, Kerri Miles.
Garcia is a 2014 graduate of LHS where she was a member of the LHS volleyball team. She went on to play volleyball at Dodge City Community College. While playing at DCCC she received multiple awards among them were the "Most Inspirational" and the "Character Award" for the volleyball team.
"Coach Garcia was very successful as a player and I am looking forward to seeing this program under her direction.She is a perfect fit for who we are currently and what we aspire to be as a volleyball program," Miles said.
Following her time at DCCC, Garcia went on to play at Iowa Wesleyan University where she received the All-Conference Sportsmanship Award. Katie has coached volleyball in Iowa and Kansas for the past 6 years.
"Coach Garcia has been working hard in order to prepare for the season and has found ways to improve the high school experience for all the girls involved in volleyball. I know Coach Garcia will continue to put in the work needed to put the girls in position to succeed," Miles said.
"I am excited to continue working with such an amazing group of athletes. I cannot wait for the upcoming fall season. These girls have put in a lot of work this summer. I am looking forward to the season and seeing how they compete in the WAC," Garcia said.