Karl Malden Dies
KSCB News - July 1, 2009 12:00 am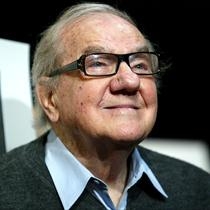 Oscar-winning actor Karl Malden has died at his home in Brentwood, Los Angeles, three years shy of his 100th birthday.
The Streets of San Francisco star was born in Chicago, Illinois in 1912 and raised in Gary, Indiana.
A former steelworker and teacher, Malden studied acting at the Goodman Theater Dramatic School in Chicago and chose to take his talents to New York, where he became involved with the fabled Group Theater.
He made his stage debut in 1937 and struck up a theatrical partnership with legendary director Elia Kazan, who cast Malden in a host of successful Broadway shows.
After serving in World War Two, the actor landed his big movie break in 1940's They Knew What They Wanted and he quickly became an in-demand film star, winning an Oscar for his performance as Mitch in A Streetcar Named Desire in 1951.
He also landed roles in classics like On the Waterfront and Baby Doll.
Malden became a household name when he teamed up with Michael Douglas in TV cop drama The Streets of San Francisco in the early 1970s.
He also became the pitchman for American Express – a position he held for 21 years.
In 1988, he was elected President of the Academy of Motion Picture Arts and Sciences – a title he held for five years.
Malden also has a memoir called When Do I Start?: A Memoir.
As well as his Best Supporting Actor Oscar win in 1951, the actor also claimed an Outstanding Supporting Actor Emmy in 1985 for the TV series Fatal Vision.
Malden was honored with Life Achievement Awards at the Temecula Valley International Film Festival in 1998 and the Screen Actors Guild Awards of 2004.
His star on the Hollywood Walk of Fame can be found at 6231 Hollywood Boulevard.