Kansas Wheat Harvest Nearly Complete
KSCB News - July 14, 2009 12:00 am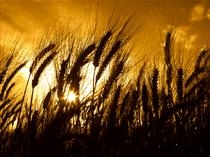 The Kansas wheat harvest is just about finished.
The latest weekly crop update from the Kansas Agricultural Statistics Service shows the harvest is 96 percent complete statewide.
Farmers in the northwestern section still have some wheat to cut. The report puts the harvest in that region at 77 percent complete.
Monday's update also rates the condition of the Kansas corn crop as 18 percent excellent and 50 percent good. About 25 percent of the corn is in fair shape, with 7 percent rated poor to very poor.