Kansas Tax Talks Stall
KSCB News - May 20, 2013 8:15 am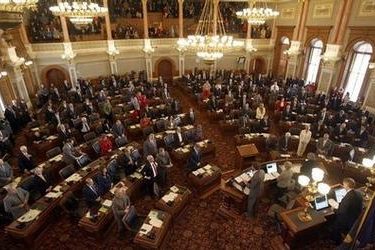 Negotiations are at a standstill between the Kansas House and Senate over the state's sales tax rate and proposals to cut individual income taxes.
Three senators and three House members appointed to reconcile the differences between their chambers on tax issues had no meetings scheduled Monday.
Republican Gov. Sam Brownback and GOP leaders in the Republican-dominated Legislature want to follow up on individual income tax cuts enacted this year with more cuts.
But the two chambers disagree over Brownback's proposal to stabilize the budget by keeping the sales tax at 6.3 percent, rather than letting it drop to 5.7 percent in July, as scheduled by state law.
The Senate approved Brownback's sales tax plan. House GOP leaders have proposed setting the rate at 6 percent.