Kansas Legislature Passes "Caylee's Law"
KSCB News - March 20, 2012 10:59 am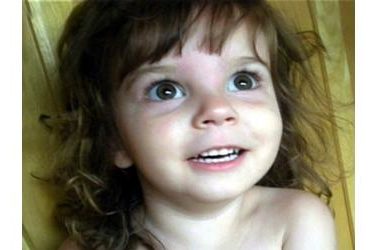 is one of multiple states that took action after the Casey Anthony trial to strengthen laws on when missing children should be reported.
A bill is close to becoming law that make it a crime to not report children missing in a timely manner.
Schane Gross's four-year-old daughter hardly ever leaves her side, except when she is in day care.
"It's just important that you always keep your children close," Gross said.
Not every parent is as aware as gross. Many kids go unattended often, and tragedy comes when the unattended go missing.
What's truly tragic," said Gross, is when parents don't even report it.
"I couldn't imagine someone going for a matter of hours or days before they decide to do anything about their child being missing," Gross said.
The Kansas legislature has now passed a bill that aims to hold parents accountable.
If signed by the governor, it will become a crime to fail to report the disappearance of a child when the caregiver knows or reasonably should know that the child has been missing with the intent of hiding a crime or, when the caregiver knows that the child is missing and has reason to believe that such child is in imminent danger of death or great bodily harm.
"Kansas law is not silent on this subject, it's just in my view, it doesn't go far enough," said House Speaker Mike O'Neal.
O'Neal sponsored the bill. In an interview last July he stated that the Casey Anthony case helped start the dialouge.
In that case, Anthony failed to report her daughter's disappearance for 31 days.
"When people say, 'Can what happened in Florida happen in Kansas?' absolutely," O'Neal said.
Now that the bill has passed the House and Senate, parents like Erin Powell are hopeful that with more responsibilty placed on parents, fewer children will end up victims.
"If you want that child to survive, somebody needs to know that the child has been gone, the child has been taken," Powell said.
The bill passed in the House and Senate with no opposition. Now it will go to a conference committee. Failure to report the disappearance of a child will be a severity level 8, nonperson felony.