Kansas Legislature Passes Bill that Ensures Local Broadcasters Can Stream Post-Season High School Athletics
Joe Denoyer - April 28, 2023 10:56 am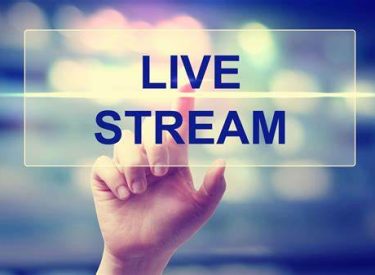 Topeka, KS- April 28, 2023 Yesterday afternoon the Kansas legislature passed a bill (S Sub for HB2138) that will allow local broadcasters to video stream all post-season high school events, regardless of exclusive agreements entered into by the Kansas State High School Activities Association (KSHSAA). The House voted 85-39 and the Senate 30-9. The legislation will come into effect July 1 of this year.
Originally introduced as Senate Bill 13, the legislation came about as a result of frustrated broadcasters who were being banned from video streaming the most important games of the year. Unlike the regular season, where high schools retain the rights to their activities, KSHSAA owns the rights to all post-season games and state championships. For the last several years, KSHSAA has opted into agreements with third parties that prevented local broadcasters from video streaming games when the exclusive partner opted to do so.
The legislation states that if the association enters into or renews an exclusive broadcast agreement for a regular season activity or postseason activity, such agreement shall not prohibit local broadcasters from broadcasting those events as long as they broadcast at least 1/3 of the events of such activity during the regular season. The bill also states that no fee shall be charged for such broadcasts.
Allison Mazzei, President of the Kansas Association of Broadcasters, reacted to the bill's passage, "I'm pleased that now, in post-season, friends, and families of student-athletes will have access to free, quality coverage from the same broadcasters who cover their teams all season long." She continued, "Local high school sports should be covered by local broadcasters. Our broadcasters depend on the revenue generated from high school sports coverage to stay on the air and provide local news, weather, entertainment, and emergency alerts that communities depend on."
Students interested in pursuing careers in radio broadcasts will also benefit from the legislation. Previously, if a local station was prohibited from video streaming a post-season game, so were their student workers. Now, students will be able to cover all of their school's activities regardless if it takes place in the post-season.
KSHSAA entered into a five-year exclusive agreement with the NFHS Network in 2019. The passed legislation will take effect when their current agreement concludes.