Indy Lights Up Shorthanded Saints
Brock Kappelmann - December 3, 2022 6:36 pm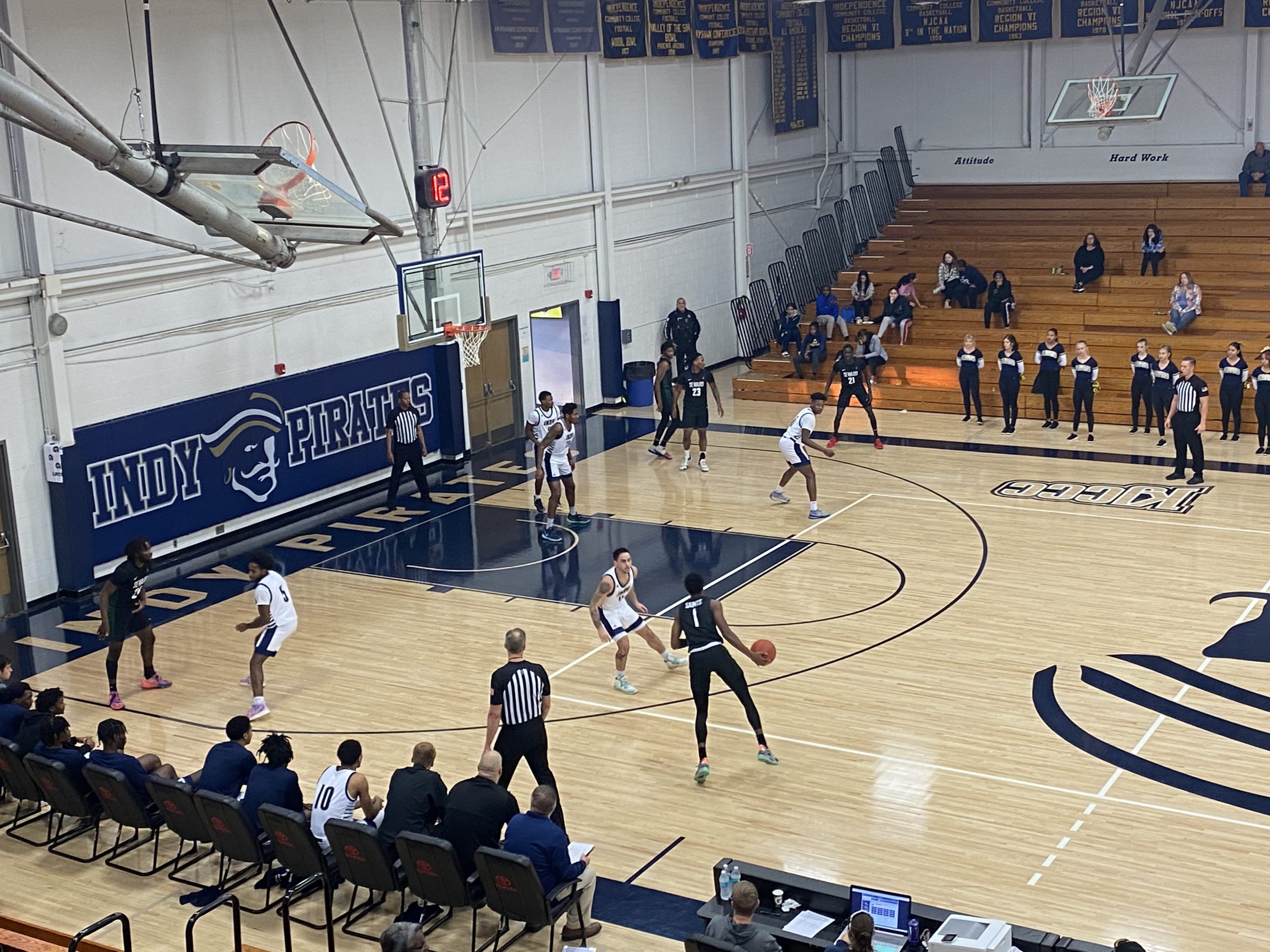 Playing without two starters, the Seward County Saints couldn't muster up enough defense to hang with the Independence Pirates Saturday evening at the ICC Fieldhouse in Independence. Indy throttled Seward 82-63.  Mario Whitley stayed home and was sick and Daeyon James remains injured.  The Saints struggled on defense in the second half as Indy shot 54 percent in the second half and out paced SCCC 52-35 in the second half.  Independence was unconscious from three point range making 17-31 for 55 percent from beyond the arch.
After two 19 point road losses at Garden City and Barton, Independence returned to their home gym to take an 18-11 lead.  The Saints rallied and led 26-22.  Indy led 30-28 at the half.  The Pirates used a 13-3 run to begin the second half and led 43-31.  A 16-5 run out of the halftime locker room made it 46-33 ICC.  Indy led by as many as 24 at 74-50.
Seward only forced six ICC turnovers in the loss.  SCCC shot 45 percent from the field but the Pirates connected on 48 percent of their shots.  Seward lost despited out rebounding Indy 36-25.  One game after 25 turnovers, Seward turned it over 17 times.
Jaylin Henderson led the Saints with 23 points in the loss.  He was the Epic Touch Player of the Game.
Seward has lost seven straight to Independence.  The Saints drop their third straight on the season and are 5-4 overall and 2-4 in the Jayhawk.  Independence is 4-8 overall and 2-4 in the Jayhawk.  Seward hosts Garden City Wednesday night at 8pm on 107.5.  Wendy's in the buyout sponsor. https://soundcloud.com/user-538336933/sets/seward-at-independence-12-3-22?si=c5c664524bff478bb059a684a548a33d&utm_source=clipboard&utm_medium=text&utm_campaign=social_sharing