Hard Freeze Warning for Friday Night and Saturday Morning
KSCB News - October 18, 2013 3:29 pm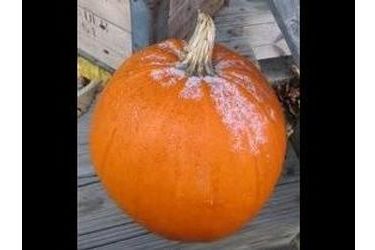 URGENT – WEATHER MESSAGE
NATIONAL WEATHER SERVICE DODGE CITY KS
326 PM CDT FRI OCT 18 2013
…HARD FREEZE EXPECTED TONIGHT…
.COLD HIGH PRESSURE IS EXPECTED TO MOVE SOUTH ACROSS SOUTHWEST
KANSAS TONIGHT. CLEARING SKIES AND COLD TEMPERATURES IN PLACE
WILL LIKELY RESULT IN FREEZING TEMPERATURES ACROSS MUCH OF THE
SOUTHWEST KANSAS REGION.
KSZ030-031-045-046-064066-077081-084090-190430-
/O.UPG.KDDC.FZ.A.0003.131019T0300Z-131019T1500Z/
/O.NEW.KDDC.HZ.W.0005.131019T0500Z-131019T1400Z/
TREGO-ELLIS-NESS-RUSH-HODGEMAN-PAWNEE-STAFFORD-GRAY-FORD-EDWARDS-
KIOWA-PRATT-MORTON-STEVENS-SEWARD-MEADE-CLARK-COMANCHE-BARBER-
INCLUDING THE CITIES OF…WAKEENEY…CEDAR BLUFF RESERVOIR…
HAYS…ELLIS…NESS CITY…LA CROSSE…RUSH CENTER…JETMORE…
HANSTON…LARNED…BURDETT…ST. JOHN…STAFFORD…HUDSON…
CIMARRON…MONTEZUMA…DODGE CITY…BUCKLIN…KINSLEY…LEWIS…
GREENSBURG…HAVILAND…PRATT…ELKHART…RICHFIELD…HUGOTON…
MOSCOW…LIBERAL…KISMET…MEADE…FOWLER…ASHLAND…MINNEOLA…
COLDWATER…PROTECTION…MEDICINE LODGE…KIOWA…SUN CITY
326 PM CDT FRI OCT 18 2013
…HARD FREEZE WARNING IN EFFECT FROM MIDNIGHT TONIGHT TO 9 AM
CDT SATURDAY…
THE NATIONAL WEATHER SERVICE IN DODGE CITY HAS ISSUED A HARD
FREEZE WARNING…WHICH IS IN EFFECT FROM MIDNIGHT TONIGHT TO 9 AM
CDT SATURDAY. THE FREEZE WATCH IS NO LONGER IN EFFECT.
* TEMPERATURE…WILL FALL TO BETWEEN 26 AND 30 DEGREES EARLY
SATURDAY MORNING.
* IMPACTS…TEMPERATURES THIS COLD CAN KILL CERTAIN CROPS…
DAMAGE OTHER PLANTS… AND FREEZE EXPOSED PIPES. THE ACTIVE
GROWING SEASON WILL LIKELY END ACROSS MUCH OF THIS REGION
AFTER SATURDAY MORNING.
PRECAUTIONARY/PREPAREDNESS ACTIONS…
A HARD FREEZE WARNING MEANS SUB-FREEZING TEMPERATURES ARE
IMMINENT OR HIGHLY LIKELY. THESE CONDITIONS WILL KILL CROPS AND
OTHER SENSITIVE VEGETATION.
&&