Greensburg To Get Wind Farm
KSCB News - April 22, 2009 12:00 am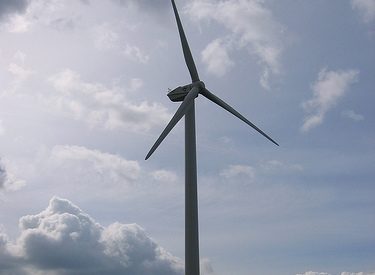 (AP) – The work to rebuild tornado-ravaged Greensburg as a "green" community will include a wind farm that could power the entire south-central Kansas town.
The city, Kansas Power Pool and John Deere Renewable announced a plan Wednesday to develop the Greensburg Wind Farm. It is expected to have 10 wind turbine and could be running as early as next year.
Officials involved with the project say the completed wind farm should be able to power all the city's homes and businesses.
A tornado in May 2007 nearly wiped Greensburg off the map and killed 11 people. Since then, the town about 110 miles west of Wichita has committed to rebuilding in an environmentally friendly way.