Famous Kansas TV Star Honored On A Stamp
KSCB News - August 12, 2009 12:00 am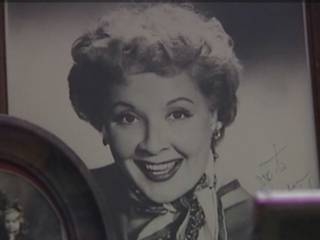 A Kansas native, who is at the center of many Americansź?? early TV memories, was honored Tuesday by the U.S. Postal Service.
Lucille Ball and Vivian Vance, better known as Lucyź??s sidekick Ethel for all those classic comedy years, now have a stamp to call their own. And what better place for the unveiling than Vanceź??s birthplace Cherryvale, Kansas. Three of her cousins were on hand Tuesday for the ceremony.
So far, people are loving the Lucy stamp and the others, commemorating other early TV memories. A few dozen sheets sold out Tuesday morning in Cherryvale.
"She loved Lucy, she loved Desi,ź?ť stated a family member. ź??She really liked Desi, said he was one of the nicest people he had ever known. She and Lucy were great friends and had a lot of fun together."
But, her cousins say, Vance didnź??t care much for her on-screen husband William Frawley or Fred, as he was known. She thought he was too old to play her spouse. But Vance always kept a fond place in her heart for her hometown.
In addition to "I Love Lucy," so many other old great TV shows are being brought to life by the U.S. Postal Service like Lassie, the Honeymooners and the Twilight Zone just to name a few. The stamps should be in circulation within six months to a year from now.