Dodge City Tops SCCC Volleyball in Four
Brock Kappelmann - October 16, 2023 6:38 am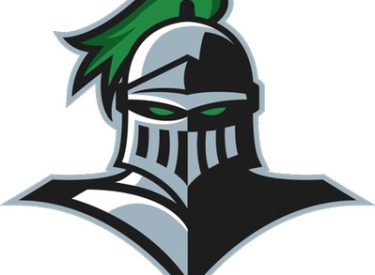 Jay Daubenberger
Saturday night the Seward County Lady Saints Volleyball team took to the road for the hour-long trip to Dodge City to face off against one of their biggest conference rivals in the Conquistadors of DC3 where Seward County was unable to grab a win as Dodge City took down the Lady Saints 3-1 in a big KJCCC matchup.
After falling to the Conquistadors at home in a 3-0 sweep in early September, the Lady Saints were looking for revenge when they hit the road towards Dodge City and used that fire as motivation to start the match strong as Seward County grew an early lead in the first set with Lajla Rasljanin and Rafaela Da Silva combining on a block to put SCCC ahead 7-4. They kept their lead growing from their as Jasmyn Kistller threw down a hammer of a kill at the pin and then connected on back-to-back aces to put the Lady Saints up 15-9 to force Dodge City into a timeout. DC3 did not back away though as they climbed back slowly through the set but some firepower from Keala Wilson helped keep the Seward County lead intact at 19-16. It looked like the first set was in the hands of the Lady Saints, but the Conqs refused to give it up as they kept crawling back and eventually took a lead of their own at 22-21 and it was all Dodge City from that point on as DC3 took the first set 25-21 to go up 1-0 in the match.
Set two was a constant back-and-forth through most of the action as the Lady Saints and Conqs exchanged blows through the first ten points to knot the score up at 5-5 and from their it was a constant battle between both teams until Rasljanin was able to send down a kill from the middle of the net to place Seward County in front 11-10. However, the Lady Saints were not able to maintain their advantage for long as Dodge City quickly surpassed SCCC with a 19-15 lead and despite a 4-1 run late in the set by Seward County, DC3 took the second set 25-21 and improved to 2-0 in the match.
Backed into a corner, the Lady Saints refused to be taken down in a sweep and came out swinging to start the third as Da Silva found Wilson at the pin for a crucial kill that put SCCC ahead 9-5. As Dodge City tried to fight back to finish off Seward County the Lady Saints did not waver with Kistller and Rasljanin raising the roof to block the Conqs attack and go up 13-12 in the third before Da Silva dropped in an ace to help grow their lead out to five at 17-12. Clara Duarte connected on a slide to get SCCC to set point at 24-15 and Wilson wrapped it up with another kill from the left pin to finish the third 25-17 and climb back into the match with DC3 still ahead 2 sets to 1.
Momentum was in the favor of Seward County after a third set win, but it was extinguished almost immediately to start the fourth when Dodge City amassed a 7-3 lead early on and it only grew from their as the Lady Saints were forced into a timeout after the Conqs took a double figure advantage at 15-5. Wilson and Rasljanin tried to spark a comeback with a rejection at the net to put the score at 22-10 but could not stop DC3 from conquering the set with a 25-10 score and finishing the match with a 3-1 win over Seward County.
The Lady Saints now falls to 12-14 on the 2023 season with a conference record of 4-9 in KJCCC action and have now lost both matchups against Dodge City this season. Seward County will now turn their attention towards next Saturday when they face off with Cloud County at home inside of the Green House for sophomore night at 6:30 PM.