DHE Announces 2 New Environmental Bureau Directors
Joe Denoyer - March 27, 2018 1:45 pm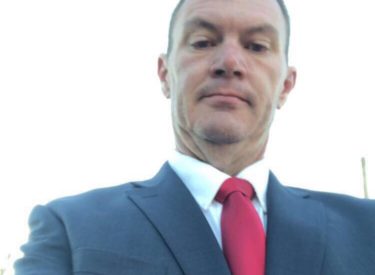 K
TOPEKA, Kan. – The Kansas Department of Health and Environment (KDHE) is pleased to announce new Directors in the Bureau of Environmental Remediation (BER) and Bureau of Environment Field Services (BEFS).
Erich Glave is the new BEFS Director. He is a native of Rolla, Kansas, and most recently served as KDHE District Environmental Administrator in Dodge City. He graduated from Saint Edward's University in Austin, Texas and did graduate work in Physical and Environmental Studies at Texas State University. He has eighteen years' experience in livestock production, worked in the regulatory field for eleven years and has worked at KDHE since 2007. Glave will be responsible for managing the district office operations, the Livestock Waste Management Section and the Watershed Management Section.
Bob Jurgens is the new Director of BER. Jurgens has recently served as acting Deputy BER Director and has been at KDHE since 1998. He has Bachelor of Science (BS) degree in Natural Resources from the University of Nebraska – Lincoln, specializing in groundwater hydrology. He has twenty-five years' experience in environmental consulting and the state regulatory field.
"We are pleased to have Bob and Erich leading their Bureaus here at KDHE," said Secretary Jeff Andersen. "Each has expertise in their field and the dedication needed to serve the environmental needs of all Kansans."
BER provides assessments and cleanup assistance at contaminated sites, emergency response to pollutant spills, natural disasters or coal mine subsidence, and regulatory oversight and permitting of activities at contaminated sites. They partner with local government, businesses and residents to restore contaminated property to safe conditions.
BEFS promotes best practices of environmental management to preserve the long-term integrity and balanced regulatory approach to environmental control by supporting the efforts of the other bureaus within KDHE.
BEFS partners with all communities across Kansas to address their needs or concerns. Their operations spread across six district offices (Lawrence, Salina, Hays, Dodge City, Wichita, and Chanute) as well as one satellite office (Ulysses).