Day Two for LHS Girls Golf at Emporia
Brock Kappelmann - August 30, 2023 12:31 pm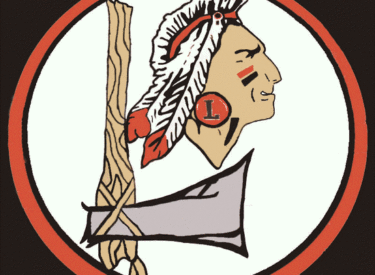 Bert Luallen
Day two of the LHS Lady Redskins two-day road trip saw two more personal bests, as they played in the Emporia HS Girls Invitational. After posting a career-best 105 on Monday in Hays, Senior Bret Lyon bettered that by a stroke with a 104 on Tuesday on a course that was nearly twice as long as Monday's in Hays. It earned her an 18th place finish in the tournament.
"I was so excited for Bret," Head Coach Bert Luallen said. "She posted a 47 on her first nine holes and looked to be on her way to breaking 100. But the sun and heat and two straight days of competition finally took its toll on her second nine."
Also posting a career best for a second day in a row was Junior Aaliah Osborn, who shaved 14 strokes off her score from Monday. "Aaliah has only been playing golf for a month!" Luallen said. "I'm excited to see her working so hard and improving."
LHS was not able to post a team score on Tuesday after Freshman Katie Lewis had to withdraw due to illness. "A team must have a minimum of four scores in order to post a team score," Luallen explained. "And with only four players on our roster, if something like this happens we simply cannot have a team score. The other players are essentially playing as individuals and are eligible for individual honors, though."
The Lady Redskins will return to action on September 7th when they head to Dodge City and Mariah Hills to play in their second WAC event of the season.