Bond Set At $1.3 Million In Garden City Murder Case
KSCB News - April 22, 2015 3:50 pm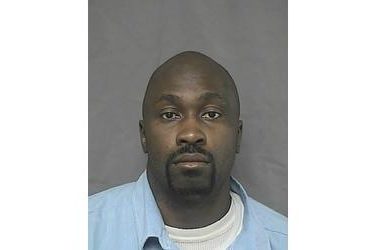 Bond has been set at $1.3 million for a 32-year-old man police say shot and killed a 21-year-old Garden City man Sunday night in East Garden Village mobile home park, according to Finney County Sheriff Kevin Bascue.
Garden City police arrested Michael George, 2820 Terrace Place, on Sunday on allegations of first-degree murder, attempted first-degree murder, attempted aggravated battery, aggravated battery, possession of marijuana and possession of a firearm by a convicted felon.
Officers responded to the 100 block of Poplar Street at about 6:50 p.m. Sunday and found Karlton Waechter, 21, 2969 Trailblazer St., suffering from multiple gunshot wounds. Officers began life-saving efforts until the Finney County EMS arrived. Waechter was taken to St. Catherine Hospital, where he died from his wounds.
Garden City police Capt. Randy Ralston said Monday that multiple shots were fired and two bullets struck Waechter.
Ralston said the attempted first-degree murder allegation is because George also shot at a person who witnessed the incident but missed. The witness, who police have not yet identified, was not injured.
Police, who say they believe there was an attempted robbery in progress before the shooting, found a handgun during their investigation but haven't released information about the caliber of the weapon or where it was found.
Authorities said George and Waechter were acquaintances.