Besecker Joins her Former Coach in Florida
Brock Kappelmann - May 23, 2022 1:14 pm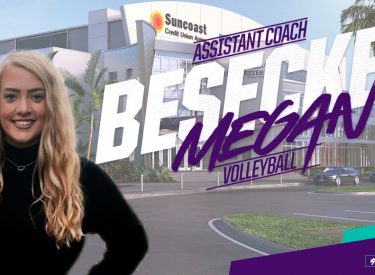 Roy Allen
FORT MYERS, Fla.- Florida SouthWestern Head Volleyball Coach Thais Baziquetto-Allen has competed her staff for the 2022 season as Monday she announced that one of her former players, Megan Besecker will be joining her on the bench this season as her new Assistant Coach.
Besecker comes to Fort Myers after spending last season at NCAA Division II Emporia State. Prior to that she was the Head Coach at Liberal High School in Southwest Kansas where ironically, is where she and Baziquetto-Allen first crossed paths when the Bucs Head Coach was her Head Coach for the Redskins from 2010-2012.
As a player, Besecker began her collegiate career at Garden City CC before moving on to Tougaloo College in Mississippi where she was a two-time 1st Team All-Conference selection for the Bulldogs.
"I am excited to have Megan on board" Baziquetto-Allen said. "Having played at the NJCAA level she has walked the same path as our student-athletes and understands what it takes to be both a successful student and a successful athlete."
Besecker joins an FSW program heading into season number four in the fall of 2022. Last season the Bucs finished 25-5 overall and a perfect 16-0 in Suncoast Conference play, ultimately winning three matches at the NJCAA National Tournament where they finished 5th.