Bee Jays Complete Sweep of Haysville
Brock Kappelmann - June 20, 2020 7:12 am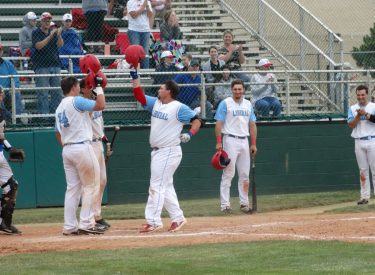 The Liberal Bee Jays beat the Haysville Aviators 9-1 Friday night at Brent Gould Field.  They complete a three game sweep and have won seven in a row.
The Aviators scored first for the first time in the series as they plated one in the first.  Haysville fell apart on defense in the second committing two errors, walking one, and beaning one allowing two BJ runs to score.  Cayde Ward hit a two run home run to left for a 4-1 lead in the fifth.  Bryce Donovan and Nate White singled and Jake Schulz drove them home with a two RBI single to make it 6-1.  Liberal plated three more in the seventh.  Aiden Shepardson and AJ folds singled in the seventh.  Caeden Trenkle singled home a run and Jack Malone lofted a two RBI double to right to score two.
Liberal out-hit Haysville 12-2 and Haysville had four errors while Liberal had one.  Trenke was 2-2 and got on base all five times.  Malone was 3-4 with three RBI's.  AJ Folds and Bryce Donovan added two hits a piece.
The Bee Jay pitchers two hit the Aviators.  Cole Evans started and pitched three innings striking out seven.  John Kelly, Rafferty Brown, and Kyle Duffey pitched scoreless innings.  Eric Heiman went 1 and 2/3 scoreless and Payton Strambler went 1 and 1/3 scoreless with three strikeouts.  Liberal pitching struck out 15 and walked two.
Liberal is 7-1 and Haysville is 2-3.  The Bee Jays play two at Dolese Park in Oklahoma City on Monday.  At 4, Liberal plays Team Charlotte and then will play Team Elite after the first game.  There will be two seven inning games.  The Dugout Show begins at 3:45 as the games will air on 1270 and kscbnews.net.