Area Students Win Youth Trips
Joe Denoyer - March 15, 2021 11:28 am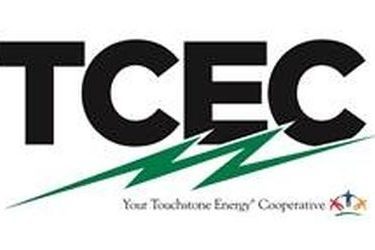 TCEC congratulates selected delegates
Eleven area students have been selected to participate in summer events courtesy of TCEC. Although the original trips have been canceled, alternate events will be held. The experience will be interactive and rewarding for the winners.
Three high school juniors will participate in the Rural Electric Youth Tour Washington, D.C., alternate event through the National Rural Electric Cooperative Association from June 18-20.
Youth Tour
The three Youth Tour delegates are:
Virginia Buller, Turpin High School
Gwynlyn Hannah, Turpin High School
Riley Lehnert, Turpin High School
Leadership Camp
Two high school juniors will attend the KEY Leadership Conference as part of the Youth Leadership Camp from Kansas Electric Cooperatives between June 21-25. The two Leadership Camp delegates are:
Sarah Estes, Turpin High School
Parker Perry, Elkhart High School
Youth Leadership Summit
Two high school seniors will attend the Youth Leadership Summit in Oklahoma City as part of the Oklahoma Youth Expo. These seniors also will be awarded scholarships.
Anahi Aguilar, Boise City High School
Natalie Watson, Guymon High School
Energy Camp
Four eighth-graders will attend the alternate Energy Camp event offered by the Oklahoma Association of Electric Cooperatives. They are:
Jacob Burchard, Guymon School
Guinevere Gherna, Yarbrough School
Jaxon Lehnert, Turpin School
Alan Nevarez, Yarbrough School
About the Trips
When youth trips take place, TCEC pays transportation, lodging, meals and other incidental costs incurred with all trips. Students are responsible for souvenirs and any extra personal items they may need.
If you know a student who will be an eighth grader, a junior, or a senior in the 2021-2022 school year, encourage them to submit their name when applications open in early November. More details are available online at www.tcec.coop under "Our Community" then "Youth Programs."