Wind Advisory Posted for Thursday
KSCB News - October 17, 2012 6:20 am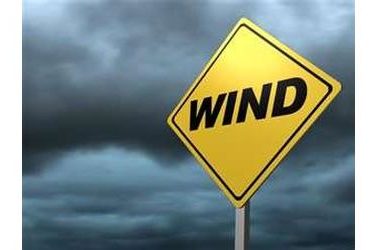 …WIND ADVISORY IN EFFECT FROM 10 AM TO 6 PM CDT THURSDAY…
…WIND ADVISORY IS CANCELLED FOR THIS AFTERNOON…
THE NATIONAL WEATHER SERVICE IN DODGE CITY HAS ISSUED A WIND
ADVISORY…WHICH IS IN EFFECT FROM 10 AM TO 6 PM CDT THURSDAY.
THE WIND ADVISORY FOR THIS AFTERNOON HAS BEEN CANCELLED. THE HIGH
WIND WATCH IS NO LONGER IN EFFECT.
* TIMING…THE STRONGEST WINDS THURSDAY ARE EXPECTED BETWEEN 10 AM
AND 6 PM THURSDAY.
* WINDS…25 TO 35 MPH WITH GUSTS TO AROUND 45 MPH THURSDAY.
STRONGER WINDS OF 30 TO 45 MPH CAN BE EXPECTED NORTHEAST OF A
WAKEENEY TO LARNED LINE WITH GUSTS TO 55 MPH.
PRECAUTIONARY/PREPAREDNESS ACTIONS…
WINDS THIS STRONG CAN MAKE DRIVING DIFFICULT…ESPECIALLY FOR
HIGH PROFILE VEHICLES. USE EXTRA CAUTION.
&&