Seventh Ranked Butler Rips Seward
KSCB News - April 1, 2016 1:02 pm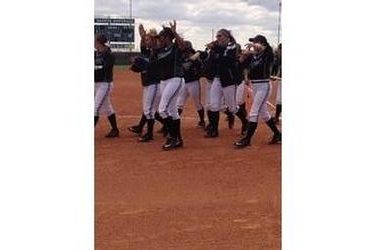 Seventh ranked Butler made Liberal a business trip on Thursday. The Grizzlies overcame a slow start in game one mired by some sloppy defenset to a sweep at Seward 13-6 and 8-0 in six innings.
In game one, Butler scored two in the first with wind aided home run and a cool north wind blew out. Seward answered with a Brittany Corrales shot over the right field fence. SCCC took a brief lead with two in the second to lead 3-2. The Grizzlies scored three in the third and five in the fourth to lead 10-3. Brittany Corrales was 4-4 in the game. Seward scored four earned runs against star Butler pitcher Regan Mergele who came in with a 1.36 ERA.
Seward mustered four hits in game two. Butler scored two in the third, one in the fifth, and five in the sixth. The Saints had two errors in the loss.
Seward is 17-23 and 0-8 in the Jayhawk Conference. Butler is 26-4 and 11-1 in the KJCCC. Seward plays at Dodge City Saturday.