Picnic in the Park to Kick Off Wednesday
Joe Denoyer - May 1, 2017 10:14 pm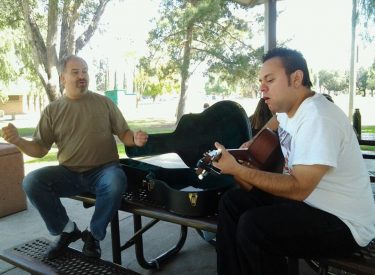 Picnic in the Park starts on Wednesday, May 3rd at 12:00 (noon) with The Redskin Singers and the Jazz Band from the high school will perform on Wednesday, May 10th. We will be at Tobias Park, located at 430 S Grant.
Other performances have been scheduled, however, there are still dates available for individuals or groups that wish to share their talent with the community. Contact the Ronna Stump at the Recreation Office to see which dates are still open. As in previous years we will have a concession stand available, or you can bring your own lunch. See you there!
For more information please contact the Recreation Office during regular business hours, 8:00 am to 5:00 pm weekdays at 626-0133.