Memorial Scholarship Created in Memory of Hugoton, Kan., Native and K-State Alumnus
KSCB News - September 30, 2009 12:00 am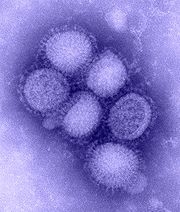 Wednesday, September 30, 2009
Family and friends of Dr. Heath J Schroeder have made a gift to the leadership studies program at Kansas State University to perpetuate his memory. Their gift will establish the Dr. Heath J Schroeder Memorial Leadership Scholarship.
The fundź??s purpose is to create a scholarship for a second or third year student at K-State who is taking courses in leadership studies and/or pursuing the leadership studies minor. Preference will be given to a graduate from a Stevens County, Kan., high school.
Dr. Heath Schroeder was a native of Hugoton, Kan., and the son of Kim R. and Karolyn K. Schroeder. He graduated from Hugoton High School in 1997, and graduated from K-State with a bachelorź??s degree in finance in 2002. He was awarded a naval scholarship to attend Pennsylvania College of Optometry in Philadelphia, Pa., where he earned his doctoral degree in optometry. After graduating in 2006, he became a lieutenant in the U.S. Navy. Heath was stationed in Guam and was often referred to as ź??L.T.ź?ť or ź??Doc.ź?ť
While attending K-State, Dr. Schroeder helped rewrite curriculum for the leadership studies program. He was very proud of his work with leadership studies and found that the program had a substantial impact on him. Heath loved everything about K-State from football games to academics. His family and friends hope creating this scholarship will give other students the opportunity to gain knowledge from the leadership studies program that Heath found so valuable.
Philanthropic contributions to K-State are coordinated by the Kansas State University Foundation. The foundation manages fundraising efforts with alumni, friends, corporations and foundations to secure private support for the university.