Meade Takes Liberal Golf Tournament
KSCB News - April 5, 2013 6:55 am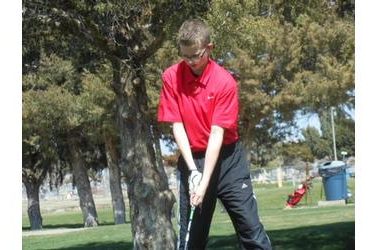 Meade beat bigger area schools to win the Liberal Invitational Golf Tournament at Willow Tree Thursday. Meade's Austin Jansonius feasted on the course with a 74 on a sunny day with light winds and temperatures in the 60's. Meade shot a 340 as a team ahead of Liberal (346), Guymon (353), Dodge City JV (355), Hugoton (373), Liberal JV (380), Garden City JV (418), and Texhoma (477).
Blake Stout came in second with an 81. He was followed by Liberal's Michael Begley (82), Dodge City's Wyatt Rosstetter (83), Guymon's (Colton Dadley (85), Guymon's Mason LaGrange (86), Meade's Mark Finster (87), and Meade's Morgan Davis (87) round out the top 10.
Other Redskin scores include Hunter Sandell (90), Blake Brenneman (90), Garrett Poulton (93), Ryan Gokey (95), George Fitzgerald (96), and Daniel Dowell (99).
Liberal competes Saturday at Buffalo Dunes in Garden City.