Marlatt Booked Into Jail, Released on $5,000 Bail
Joe Denoyer - September 12, 2017 10:43 am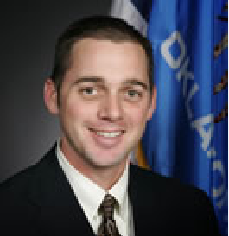 District 27 State Sen. Bryce Marlatt, R-Woodward, turned himself in to Oklahoma County jail on Tuesday morning, according to news reports.
Marlatt was booked into the Oklahoma County Jail and released on a $5,000 bond, according to court reports. He is expected to make his initial court appearance Tuesday, according to reports.
Marlatt is facing a felony charge of sexual battery from an incident in June where he was accused of making sexual advances on a female Uber driver. He was charged last week after an investigation by Oklahoma City police.