Liberal Police Investigate Non Injury Accident
Joe Denoyer - September 21, 2016 8:31 am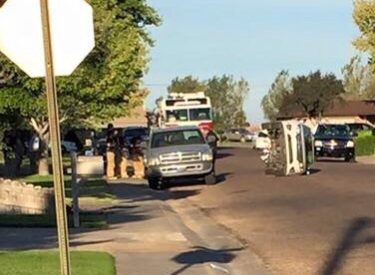 On Tuesday, September 20, 2016 at about 8:22 a.m., emergency responders were dispatched to a rollover accident at the 2000 block of Windsor Lane. Responding officers located a white, 2010 Ford Fusion which had rolled onto the driver's side.
Investigating officers determined that the 20 year old female driver of the Fusion was going east on Windsor Lane when she became blinded by the sun. The vehicle sideswiped a parked 1998 Dodge Ram pickup, which caused the Fusion to roll onto the driver's side.
No injuries were reported. Both vehicles sustained disabling damage and were towed from the scene.