Hit And Run Suspect On The Loose In Guymon
KSCB News - April 3, 2013 10:52 am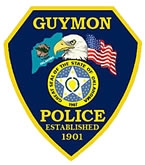 Guymon Police Department needs help finding a suspect on what is believed to be a hit and run accident.
Around 4:55 a.m., Saturday, March 30, officers were dispatched to the 1700 block of North James where Francisco Amador was found lying in the street.
Authorities said he was "observed to have a large gash on the side of his head and was very bloody."
The individual who reported the incident told authorities she had been woken up from hearing someone yell "hey" and then heard a loud bang.
She observed a possible green Ford pickup stop next to Amador, and then the pickup left. She told officers she was unsure whether or not the pickup was involved with anything that may have happened, according to the police report.
Amador's injuries were on the left side of his head, and he had road rash on his shoulder and injuries to his hands.
He was transported to US Medical in Oklahoma City via EagleMed.
If anyone has any information on this incident, they are asked to contact the Guymon PD by calling 338-6525.