Hays Girls Stay on Top in WAC
KSCB News - February 11, 2012 7:50 am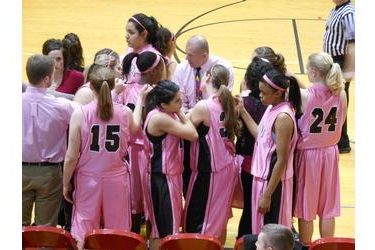 The Hays girls are enjoying a historic season. They have double digit wins for the first time since 2005 and are going for their first WAC title in girls basketball since 2003. They took another step toward that by blowing out Liberal on homecoming night in the Big House 64-33. Hays (11-3, 5-0) jumped out to a 16-2 lead using a 2-2-1 press that forced 20 LHS turnovers.
It was 24-6 after one quarter, 37-17 at halftime, and 52-25 after three.
Katelyn Schumacher scored 18 to lead Hays as Fort Hays State signee Paige Lunsford scored 16.
Liberal's Jai Chapman scored nine.
Liberal is 3-14 overall and 0-5 in the WAC. They play at Great Bend February 18 at 6 p.m. on Talkradio 1270 and kscbnews.net.