Governors Group Supports Ban On Texting While Driving
KSCB News - September 1, 2009 12:00 am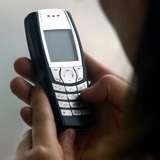 The Governor's Highway Association is supporting a growing movement to ban text messaging while driving. They're asking all states, including Kansas to ban texting while driving.
Accidents, injuries, and deaths in the state of Kansas caused by drivers using a cell phone while driving are increasing at an alarming rate. From 2003 to 2008, the numbers nearly doubled.
On Monday, the association of highway safety officials threw their support behind the popular trend, and are asking all state legislators to put a ban against texting in the books.
A study put out by Virginia Tech Transportation Institute last month shows drivers sending text messages while driving are 23 times more likely to cause a crash then those focused on the road.