Area Chambers Come Together
KSCB News - September 13, 2009 12:00 am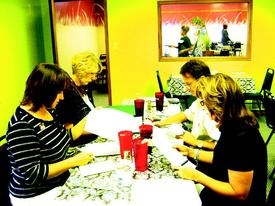 Four southwest Kansas chambers of commerce have established a partnership, creating the Southwest Kansas Chamber of Commerce. The partnership is made up of the Liberal, Dodge City, Garden City, and Ulysses chambers, representing 1,400 businesses.
Recently, each chamber's board of directors ratified the bylaws of the new entity.
The partnership's immediate plan is to address regional issues and legislative concerns without affecting the current programs or activities of the individual organizations.