57 Seward Athletes Make AD Honor Roll
KSCB News - June 17, 2014 2:53 pm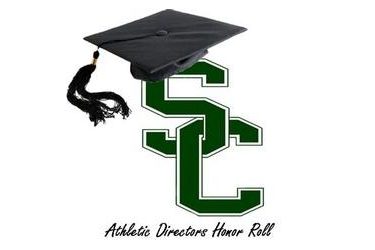 It was another banner year in the classroom for Seward County student-athletes in 2013-2014 and 57 of those Saints and Lady Saints were rewarded on Tuesday as Athletics Director Galen McSpadden announced the Spring AD Honor Roll.
A total of 96 students-athletes passed an average of 15.68 hours with an overall GPA of 3.00 for the Spring 2014 semester. 57 student-athletes made the Athletic Director's Honor Roll with 8 receiving a perfect 4.0 GPA.
Attached is a list of all of the student-athletes who received recognition as well as final team GPA's.
McSpadden said of the accomplishments in the classroom "congratulations to the students for the effort put forth both in the classroom and on the court or field. I would like to express an appreciation to the faculty for your cooperation and efforts toward these students and to the athletic department's emphasis on academics."
Roy Allen
Baseball
Hudson Bilodeau
Kevin Connolly
Antonio Dorado
Jacob Fuller
Thomas Garland
*Grant Glaze
Keenan Hall
Chris Juracek
Chad Kennedy
Hayden Killam
*
Austin King
Max
Lusk
Nolan McCutcheon
Brandon Rix
Rowdy Sheets
Connor Smith
John Solberg
*Reed Thompson
Derrick Valenzuela
Alex White
Brent Williams
Men's Basketball
Niem Stevenson
Women's
Basketball
*Brooklyn Artis
Shanise Brooks
*
Kyndal Davis
Peyton Fleming
*Rebekah Hatchard
Brianna Scott
Tamara
Seda
*Janel Tammen
Softball
Becky
Allen
Megan Armstrong
Tiffanie Bolanos
Katelyn Craker
Brittany Hopkins
Carmen Hughes
Danielle Orr
Andrea Sitter
Felisha Vogelaar
Men's Tennis
Paul Arslanian
Colin Glassman
Alejandro Gonzalez
Trevor Kipping
Tare
Mariga
Ronzai Saurombe
Women's Tennis
*Jackie Arnold
Naomie Bukassa
Paula Coyos
Paula Lopez
Volleyball
*K
ari Anderson
Kristen Anderson
Kelci Bedingfield
Carolina Freitas
Carolina
G
asparnini
Erika Gilbert
Nacole Miller
Thayna Silva