Zombies Coming To Kansas
KSCB News - February 1, 2012 8:50 am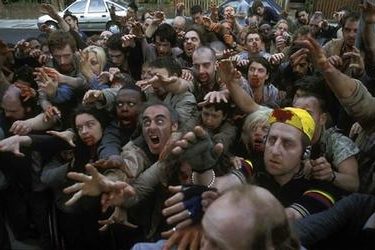 Zombies will be invading southeast Kansas
this spring and summer.
They'll be in the Riverton area for a low-budget zombie
apocalypse movie called "Zompocalypso."
Eric B. Anderson and his wife, Amelia Dellos, who own
Chicago-based Corn Bred Films, are making the movie.
Anderson, a native of Parsons, says he wants to highlight
locations and actors in the Midwest. He says he hopes to use the
family homestead outside of Riverton for the movie.
The movie revolves around two brothers. One is a free spirit and the other
believes that zombies will cause the end of the world supposedly
predicted by the Mayan calendar.
Anderson said he's hoping to release the movie to be screened at
independent movie houses by the end of the year.