Young LHS Softball Looks to be More Competitive
KSCB News - March 29, 2016 2:06 pm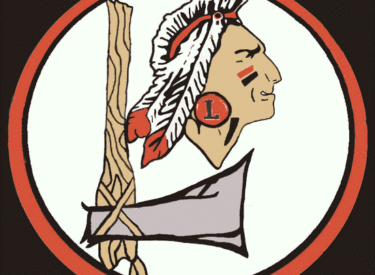 Liberal's softball team has one win in the past two seasons combined. So second year head coach Hope Cox is looking for some low hanging fruit when it comes to attainable goals for her team. Trying to be more competitive and trying to win more innings than they did last year are among the goals for a program which went 0-19 two seasons ago and 1-20 last season. Liberal went 3-18, 6-15, 9-12, and 7-14 before the program bottoming out the past two seasons.
Liberal will be young in the pitcher's circle this season with freshmen Kaeleah Chaloupek and Alexia Torres. They will be backed by Jr. catcher Esmeralda Garcia. Senior Sarah Arriaga moves from catcher to first base for her last season. Sr. Jordan Urban returns at second base. There is competition for the shortstop position with So. Zuhey Guillen, Jr. Tierra Stoney, and Fr. Alexia Torres. Jr. Hannah Chacon will play third. Senior Sandra Armendariz roams center field while Jr. Alize Tatum is in left and there will be a variety of players. Sophomore Sarah Aichele, freshmen Mikayla Zapien, and Khiley Davis will figure into the lineup as well.
Cox is encouraged by several factors leading into the season. LHS has players who can play more than one position and has three switch hitters in the lineup. LHS was featured during the Tuesday morning Sportsguys.
Tuesday, Mar 29, 2016
Doubleheader
4:00PM
Ulysses
Liberal High School
Thursday, Mar 31, 2016
Doubleheader
4:00PM
Hugoton
Liberal High School
Friday, Apr 8, 2016
Doubleheader
4:00PM
Away vs. Scott Community
Scott Community High School
Tuesday, Apr 12, 2016
Doubleheader
4:00PM
Great Bend
Liberal High School
Tuesday, Apr 19, 2016
Doubleheader
3:00PM
Away vs. Garden City
Garden City High School
Friday, Apr 22, 2016
Doubleheader
4:00PM
Away vs. Wichita-Southeast
Southeast High School
Tuesday, Apr 26, 2016
Doubleheader
4:00PM
Johnson-Stanton County
Liberal High School
Tuesday, May 3, 2016
Doubleheader
1:00PM
Away vs. Hays
Hays High School
Friday, May 6, 2016
Doubleheader
4:00PM
Away vs. Johnson-Stanton County
Tuesday, May 10, 2016
Doubleheader
4:00PM
Dodge City
Liberal High School
Tuesday, May 17, 2016
Regionals
TBD
Away vs. TBA,
TBA
TBA
Thursday, May 26, 2016
State
TBD
Away vs. TBA,
TBA
TBA