Wynn Signs First Batch of Recruits at Seward
KSCB News - April 10, 2012 2:24 pm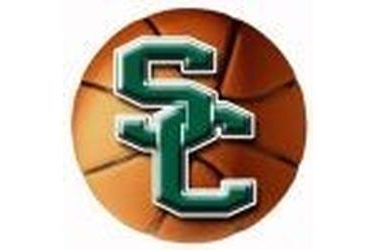 Coming off of another 20 win season in 2011-12, the
Seward County Lady Saints Women's Basketball program has restocked their
talent for next season as Head Coach Toby Wynn announced the signing of
seven players for next season's team on Tuesday. The class is comprised
of six in-state players and one out of state signee with four guards and
three forwards added to the mix.
The Lady Saints only out of state signee for the early
period is Madison McLain, a 5'8 guard from Gruver High School in Gruver,
Texas. McLain put up eye-popping numbers during her senior season,
averaging 20 points and 10 rebounds per game en route to being named the
District 1-1A MVP as well as to a pair of All-State teams. Lady Saints
Head Coach Toby Wynn on McLain "Madison is a very accomplished high
school player. She is someone that can really score the ball in a
variety of ways in that she can shoot the three, drive to the basket,
and stop and hit pull-up jumpers. Madison played for a very good high
school program and has been prepared well for the college level by her
high school Coach Rod Been. "
The tallest of Seward's signees is Shanise Brooks, a 6'1
forward from Topeka's Highland Park High School. Brooks was one of the
more highly recruited players in the state this season after averaging
15 points per game for Highland Park and being named 1st Team All-State
as well as the Topeka Capital Journal Player of the Year. Wynn on
Brooks "Shanise was one of the best players in the state of Kansas this
past year. She has a lot of physical tools that allow her to be a tough
matchup inside, but can also step outside and score from the perimeter.
We are really looking forward to having Shanise as a Lady Saint and
continuing her playing career here at Seward County."
A local product, Justice Norah, will also join the Lady
Saints next season. Norah is a 5'7 guard from Liberal High School and
averaged 23 points per game as a junior in 2011 before missing the 2012
season due to a knee injury. Wynn on Norah "Justice is an exceptional
athlete and very good scorer of the basketball. She led the state of
Kansas in scoring as a junior and was one of the top players in Class
5A. We believe that she will be a great addition to our program and
team and look forward to her being a Lady Saint."
Janel Tammen is a 5'9 forward from Timken, Kansas and
Otis-Bison High School and averaged 15 points and 10 rebounds per game
this season. She was an Honorable Mention All-State selection from the
Wichita Eagle and was 1st Team All-Central Prairie League as a senior.
Wynn on Tammen "Janel is a very tough and physical basketball player.
She is someone that can impact a game by how hard she plays and physical
toughness and not a lot of players have that kind of ability. We are
really looking forward to her bringing that toughness to our program."
Sheree Ryan becomes the first Southwestern Heights Lady
Mustang to join the Seward County program in Wynn's tenure. Ryan is a
6'0 forward from Kismet, Kansas who averaged 13 points and 8 rebounds
per game for Heights and was a unanimous selection in the High Plains
League All-Conference voting. Wynn on Ryan "Sheree is dominant physical
forward that can score and rebound. She is skilled and fundamental
which is a tribute to her Coach Barry Mellen. We are very excited about
getting a player from Southwestern Heights. "
Bridget Crandall follows the footsteps of her sister
Bailey after signing to play for the Lady Saints. Crandall is a 5'6
guard from Deerfield High School in Deerfield, Kansas and averaged 13
points, 6 assists, and 5 rebounds per game for the Lady Spartans this
season, marking the fourth straight year she led Deerfield in scoring.
Wynn on Crandall "Bridget is an athletic guard that can shoot and score.
She gives us another presence on the perimeter that has the ability to
knock down shots. We are excited about what she will bring to our
team."
Last but certainly not least is the versatile Avery
Burns. Burns is a 5'6 guard from Cimarron High School in Cimarron,
Kansas and put up 16 points and 5 rebounds per game as a senior. She
was named All-State by two major newspapers and was also named the Dodge
City Globe Player of the Year. Wynn on Burns "Avery is a very good,
hardworking, high basketball IQ player. She has great leadership skills
and plays the game with great passion. We are very fortunate to have
her be a Lady Saint and look forward to her having a bright future
here."
The Lady Saints still have about 4 months to wrap up
their 2012-2013 recruiting class and Wynn says that the team will of
course be looking for post players as well as a couple of combo guards
to fill out the mix for next season.
Roy Allen