WTAMU Tops OPSU Despite Lee's 25
KSCB News - December 16, 2013 6:31 am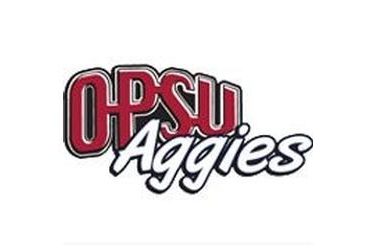 anyon, Texas-Senior Bill Lee scored season-high 25 points for OPSU against
West Texas A&M University Saturday afternoon. Despite Lee's tremendous
efforts, the Aggies came out with a 72-62 loss to the Buffs.
The first points for the Aggies came off a successful three-point attempt
from Z. Jones followed by a dunk by Tavien Rosemond with only two minutes
off the clock. The lead was anyone's for the taking all the way through the
five minute mark of the first half with a 26-21 score in favor of WTAMU.
However, the Buffs would then go on a 13-1 scoring streak leaving the Aggies
down by 17 going into halftime (39-22).
The Aggies started chipping away at the Buffs' lead in the second half,
improving percentages across the board from the start of the game. Krys
Randolph was perfect in the last twenty minutes of play shooting 2-2 from
the field and landing 2-2 from beyond the arc. Bill Lee turned his game up
as well and brought in 17 of his 25 total points in the second half. The
Aggies narrowed the gap to five points with ten minutes left on the clock,
but West Texas persisted and ended up with a ten-point victory and increased
their record to 6-3.
Bill Lee was the only Aggie to bring in double-digits this week with his 25
points. Z. Jones and Jeremy Newton were the next highest scorers with nine
and eight points respectively. Lee also led in rebounds with seven followed
by Jones with six. Jones also contributed eight assists. The Aggies finished
shooting 44.9 percent from the field, 35.7 percent at three-point range, and
46.4 percent from the line.
The men's record now falls to 0-8 as they gear up for conference play later
this week starting with St. Edward's University on Thursday, Dec. 19 at 7:30
p.m.