Women Sentenced To Prison For Perjury In Gang Case
KSCB News - December 7, 2012 7:09 pm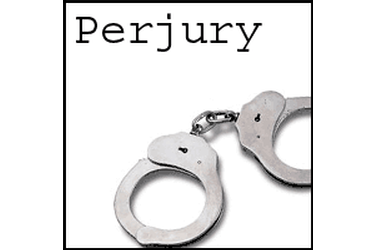 A Dodge City, Kan., woman has been sentenced to a year in federal prison for lying to a grand jury during an investigation of the Nortenos gang, U.S. Attorney Barry Grissom said today.
Petra Garcia-Martinez , 29, Dodge City, Kan., pleaded guilty to one count of perjury and one count of making a false statement to federal investigators.
In her plea, she admitted that on May 25, 2011, she testified falsely before a grand jury in Wichita. She was questioned about her knowledge of her brother Pedro Garcia's affiliation with the Nortenos street gang in Dodge City. She testified falsely that she was not aware that Pedro Garcia was a gang member or that he was affiliated with the Nortenos.
Pedro Garcia is awaiting trial on charges including conspiracy to commit racketeering, violent crimes in aid of racketeering, and unlawful possession of firearms in furtherance of a crime of violence.
In another count, Garcia-Martinez admitted that she failed to disclose information when she applied for and received assistance from the Dodge City Housing Authority in June 2011 because it could have jeopardized her receiving the assistance.
Grissom commended the Dodge City Police Department, the Bureau of Alcohol, Tobacco, Firearms and Explosives, the KBI, Assistant U.S. Attorney Lanny Welch, Assistant U.S. Attorney Aaron Smith and Assistant Ford County Attorney Scott James for their work on the case.