Woman on Bicycle Hit By A Vehicle
Joe Denoyer - August 5, 2016 2:37 pm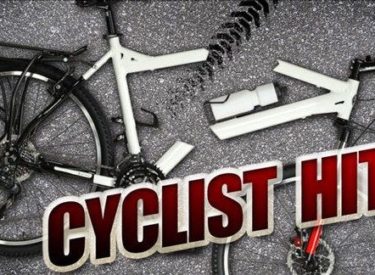 On Friday, August 5, 2016 at about 10:05 a.m., emergency responders were dispatched to the 100 block of South Kansas Avenue for a reported injury accident. Responding officers found that a silver 2003 Toyota Rav 4 had struck a woman on a bicycle.
Investigators determined that the driver of the Toyota, a 26 year old male, was leaving the parking lot at Kost Truck Supply. The woman, 40 years of age, was traveling south on the sidewalk on the east side of Kansas Avenue. As the woman entered the driveway to Kost Truck Supply, she was struck by the Toyota.
The woman was transported to Southwest Medical Center by Seward County EMS with non-life threatening injuries.