Winter Wheat Harvest More than Half Finished
KSCB News - June 12, 2012 5:54 am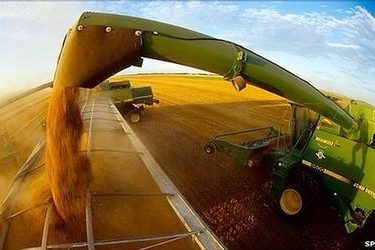 WICHITA, Kan. (AP) – The Kansas Agricultural Statistics Service says the state's winter wheat harvest has passed the halfway mark.
The agency reports 53 percent of the crop had been cut by Sunday. That's more than two weeks ahead of normal. Typically, only about 2 percent of the wheat has been harvested at this point in the season.
Farmers in southern parts of the state are the furthest along. The harvest is 84 percent complete in southeastern Kansas, and 82 percent complete in south-central portions.
Things are moving more slowly in northwestern Kansas. The agency says only 2 percent of the crop had been harvested by Sunday, even though more than half the wheat has matured.