Winter Weather Warning For Listening Area Friday
KSCB News - November 22, 2013 6:00 am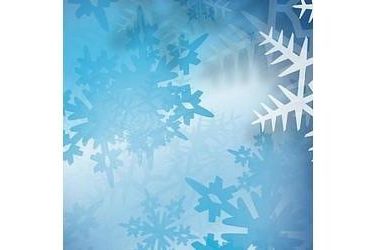 &&
KSZ075>078-085>088-230100-
/O.CON.KDDC.WS.W.0004.000000T0000Z-131123T0500Z/
GRANT-HASKELL-GRAY-FORD-STEVENS-SEWARD-MEADE-CLARK-
INCLUDING THE CITIES OF…ULYSSES…SUBLETTE…SATANTA…
CIMARRON…MONTEZUMA…DODGE CITY…BUCKLIN…HUGOTON…MOSCOW…
LIBERAL…KISMET…MEADE…FOWLER…ASHLAND…MINNEOLA
853 AM CST FRI NOV 22 2013
…WINTER STORM WARNING REMAINS IN EFFECT UNTIL 11 PM CST THIS
EVENING…
* TIMING…SNOW WILL PERSIST THROUGH 11 PM CDT.
* SNOW ACCUMULATIONS…SNOW WILL ACCUMULATE 5 TO 7 INCHES.
* MAIN IMPACT…SNOW PACKED ROADS WILL LEAD TO HAZARDOUS DRIVING
CONDITIONS.
* OTHER IMPACTS…BLOWING AND DRIFTING SNOW WILL BE COMMON DUE
TO 15 TO 25 MPH NORTH WINDS.
PRECAUTIONARY/PREPAREDNESS ACTIONS…
A WINTER STORM WARNING MEANS SIGNIFICANT AMOUNTS OF SNOW…
SLEET…AND ICE ARE EXPECTED OR OCCURRING. STRONG WINDS ARE ALSO
POSSIBLE. THIS WILL MAKE TRAVEL VERY HAZARDOUS OR IMPOSSIBLE.
&&
$$
URGENT – WINTER WEATHER MESSAGE
NATIONAL WEATHER SERVICE AMARILLO TX
439 AM CST FRI NOV 22 2013
OKZ001>003-TXZ001>020-221845-
/O.CON.KAMA.WW.Y.0009.000000T0000Z-131123T1200Z/
CIMARRON-TEXAS-BEAVER-DALLAM-SHERMAN-HANSFORD-OCHILTREE-LIPSCOMB-
HARTLEY-MOORE-HUTCHINSON-ROBERTS-HEMPHILL-OLDHAM-POTTER-CARSON-
GRAY-WHEELER-DEAF SMITH-RANDALL-ARMSTRONG-DONLEY-COLLINGSWORTH-
INCLUDING THE CITIES OF…BOISE CITY…KEYES…GUYMON…BEAVER…
FORGAN…DALHART…STRATFORD…SPEARMAN…GRUVER…PERRYTON…
BOOKER…HIGGINS…FOLLETT…HARTLEY…CHANNING…DUMAS…
BORGER…MIAMI…CANADIAN…VEGA…AMARILLO…PANHANDLE…
WHITE DEER…PAMPA…SHAMROCK…WHEELER…HEREFORD…CANYON…
CLAUDE…CLARENDON…WELLINGTON
439 AM CST FRI NOV 22 2013
…WINTER WEATHER ADVISORY REMAINS IN EFFECT UNTIL 6 AM CST
SATURDAY…
A WINTER WEATHER ADVISORY FOR LIGHT ICING AND SNOW REMAINS IN EFFECT
UNTIL 6 AM CST SATURDAY.
* EVENT…A MIXED BAG OF WINTRY PRECIPITATION IS EXPECTED TO INCREASE
ACROSS THE AREA TODAY. WHILE A WINTRY MIX WILL BE POSSIBLE FROM
TODAY THROUGH EARLY SATURDAY MORNING…THE PREDOMINANT
PRECIPITATION TYPE FOR MOST OF THE PANHANDLES IS EXPECTED TO BE
FREEZING DRIZZLE AND LIGHT SNOW. THE MAIN EXCEPTION WILL BE ACROSS
THE WESTERN HALF OF THE OKLAHOMA PANHANDLE AND THE WESTERN TEXAS
PANHANDLE… WHERE SNOW WILL BE MORE FAVORED…WITH SNOWFALL
ACCUMULATIONS OF 1 TO 3 INCHES EXPECTED IN THESE AREAS.
ELSEWHERE…SNOWFALL AMOUNTS THROUGH EARLY SATURDAY MORNING ARE
EXPECTED TO REMAIN BELOW ONE INCH. LIGHT ICE ACCUMULATIONS UP TO
ONE TENTH OF AN INCH WILL BE POSSIBLE. NORTHERLY WINDS OF 20 TO 30
MPH WITH HIGHER GUSTS WILL CAUSE WIND CHILL VALUES TO DROP INTO THE
SINGLE DIGITS ABOVE AND BELOW ZERO THIS MORNING.
* TIMING…THE MIXED WINTRY PRECIPITATION OF LIGHT FREEZING
DRIZZLE…FREEZING RAIN…AND SNOW WILL CONTINUE THROUGH EARLY
SATURDAY MORNING.
* IMPACTS…THE MIXED WINTRY PRECIPITATION WILL CAUSE ROADS…
BRIDGES…AND OVERPASSES TO BE ICY…LEADING TO HAZARDOUS DRIVING
CONDITIONS.
PRECAUTIONARY/PREPAREDNESS ACTIONS…
A WINTER WEATHER ADVISORY MEANS THAT PERIODS OF SNOW…SLEET…OR
FREEZING RAIN WILL CAUSE TRAVEL DIFFICULTIES. BE PREPARED FOR
SLIPPERY ROADS AND LIMITED VISIBILITIES…AND USE CAUTION WHILE
DRIVING.
&&