Winter Weather Update as of 5am Wednesday
KSCB News - February 19, 2013 6:03 am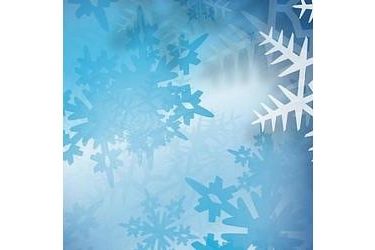 …WIDESPREAD SIGNIFICANT SNOWFALL TODAY THROUGH THURSDAY…
.A STRONG UPPER LOW WILL TRACK FROM CALIFORNIA TO ARIZONA
TODAY…AND FROM NEW MEXICO TO SOUTHWEST KANSAS THURSDAY. SNOW
WILL BE THE PREDOMINANT PRECIPITATION TYPE WITH THIS
STORM…INCLUDING HEAVY SNOW AT TIMES LATE TONIGHT INTO EARLY
THURSDAY.
TREGO-ELLIS-SCOTT-LANE-NESS-RUSH-HAMILTON-KEARNY-FINNEY-HODGEMAN-
PAWNEE-STAFFORD-STANTON-GRANT-HASKELL-GRAY-FORD-EDWARDS-KIOWA-
PRATT-MORTON-STEVENS-SEWARD-MEADE-CLARK-COMANCHE-BARBER-
440 AM CST WED FEB 20 2013 /340 AM MST WED FEB 20 2013/
…WINTER STORM WARNING REMAINS IN EFFECT UNTIL 6 PM CST /5 PM
MST/ THURSDAY…
* TIMING…NOW THROUGH THURSDAY AFTERNOON.
* SNOW AMOUNTS…WIDESPREAD 6 TO 12 INCHES. A CORRIDOR OF
SOUTHWEST AND WEST CENTRAL KANSAS FROM WAKEENEY TO HAYS…SOUTH
TO CIMARRON TO DODGE CITY WILL SEE 12 TO 16 INCHES OF STORM
TOTAL SNOW ACCUMULATION.
* MAIN IMPACT…A SIGNIFICANT DISRUPTION TO ALL
TRAVEL…ESPECIALLY LATE TONIGHT INTO THURSDAY…AS SNOW AMOUNTS
OF 12 INCHES OR MORE WILL LIKELY LEAD TO IMPASSIBLE ROADS AND
FORCE ROAD CLOSURES.
* OTHER IMPACTS…A SOUTHEAST WIND OF 15 TO 25 MPH WILL LEAD TO
SOME BLOWING AND DRIFTING SNOW. THE WIND WILL SHIFT TO THE
NORTHWEST ON THURSDAY AND ALSO RANGE FROM 15 TO 25 MPH.
PRECAUTIONARY/PREPAREDNESS ACTIONS…
A WINTER STORM WARNING FOR HEAVY SNOW MEANS SEVERE WINTER WEATHER
CONDITIONS ARE EXPECTED OR OCCURRING. SIGNIFICANT AMOUNTS OF SNOW
ARE FORECAST THAT WILL MAKE TRAVEL DANGEROUS. ONLY TRAVEL IN AN
EMERGENCY. IF YOU MUST TRAVEL…KEEP AN EXTRA FLASHLIGHT…
FOOD…AND WATER IN YOUR VEHICLE IN CASE OF AN EMERGENCY.
copyright AP / delivered by Weather Underground