Winter Weather Advisory Friday
Brock Kappelmann - January 10, 2020 6:09 am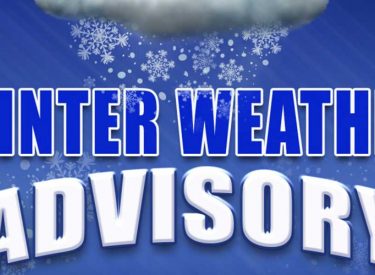 ..WINTER WEATHER ADVISORY IN EFFECT FROM 8 AM CST /7 AM MST/
THIS MORNING TO 9 PM CST /8 PM MST/ THIS EVENING...

* WHAT...Snow expected. Total snow accumulations of up to two
  inches. Winds gusting as high as 50 mph. Blowing and drifting of
  snow is likely in areas that receive over an inch of snow. Wind
  chills will drop below zero tonight.

* WHERE...Portions of central, southwest and west central Kansas.

* WHEN...From 8 AM CST /7 AM MST/ this morning to 9 PM CST /8 PM
  MST/ this evening. The best chance of snow is between 10 am and
  6 pm.

* IMPACTS...Plan on slippery road conditions. Patchy blowing
  snow could significantly reduce visibility. The hazardous
  conditions could impact the evening commute. Gusty winds could
  bring down tree branches.