Winter Storm Warning Continues Sunday for SW Kansas
KSCB News - February 21, 2015 6:35 am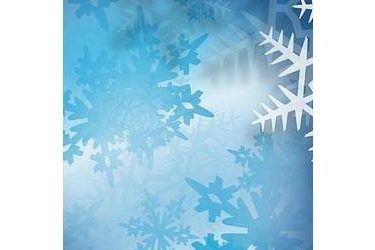 URGENT – WINTER WEATHER MESSAGE
NATIONAL WEATHER SERVICE DODGE CITY KS
448 AM CST SUN FEB 22 2015
…AREAS OF SNOW WILL PERSIST TODAY…
.BANDS OF SNOW WILL CONTINUE TODAY ALONG WITH NORTHEAST WINDS AT
15 TO 25 MPH. SOME BLOWING AND DRIFTING OF SNOW CAN BE EXPECTED
WITH SNOW PACKED ROADS.
KSZ043>045-061>064-074>078-084>088-221900-
/O.CON.KDDC.WS.W.0002.000000T0000Z-150223T1200Z/
SCOTT-LANE-NESS-HAMILTON-KEARNY-FINNEY-HODGEMAN-STANTON-GRANT-
HASKELL-GRAY-FORD-MORTON-STEVENS-SEWARD-MEADE-CLARK-
INCLUDING THE CITIES OF…SCOTT CITY…DIGHTON…NESS CITY…
SYRACUSE…LAKIN…DEERFIELD…GARDEN CITY…KALVESTA…JETMORE…
HANSTON…JOHNSON CITY…ULYSSES…SUBLETTE…SATANTA…
CIMARRON…MONTEZUMA…DODGE CITY…BUCKLIN…ELKHART…
RICHFIELD…HUGOTON…MOSCOW…LIBERAL…KISMET…MEADE…
FOWLER…ASHLAND…MINNEOLA
448 AM CST SUN FEB 22 2015
…WINTER STORM WARNING REMAINS IN EFFECT UNTIL 6 AM CST /5 AM
MST/ MONDAY…
* TIMING…ACCUMULATING LIGHT SNOW TODAY THEN LIGHT SNOW OR
FLURRIES THROUGH EARLY MONDAY.
* STORM TOTAL SNOW ACCUMULATION…6 TO 9 INCHES
* MAIN IMPACT… SNOW PACKED ROADS WILL CONTINUE TO RESULT IN HAZARDOUS
TRAVEL CONDITIONS.
* OTHER IMPACTS…NORTHEAST WINDS AT 15 TO 25 MPH WITH GUSTS OVER
30 MPH AT TIMES WILL LEAD TO BLOWING AND DRIFTING SNOW.
PRECAUTIONARY/PREPAREDNESS ACTIONS…
A WINTER STORM WARNING FOR HEAVY SNOW MEANS SEVERE WINTER WEATHER
CONDITIONS ARE EXPECTED OR OCCURRING. SIGNIFICANT AMOUNTS OF SNOW
ARE FORECAST THAT WILL MAKE TRAVEL DANGEROUS. ONLY TRAVEL IN AN
EMERGENCY. IF YOU MUST TRAVEL…KEEP AN EXTRA FLASHLIGHT…
FOOD…AND WATER IN YOUR VEHICLE IN CASE OF AN EMERGENCY.
&&