Winter Storm Warning Continues for Most of Listening Area
KSCB News - February 20, 2013 9:09 am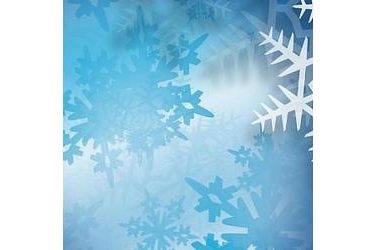 URGENT – WINTER WEATHER MESSAGE
NATIONAL WEATHER SERVICE DODGE CITY KS
1238 PM CST THU FEB 21 2013
…WIDESPREAD SIGNIFICANT SNOWFALL WILL CONTINUE THIS AFTERNOON…
.AN UPPER LEVEL DISTURBANCE WILL MOVE INTO THE CENTRAL PLAINS BY
EVENING. WIDESPREAD SNOW IS EXPECTED TO CONTINUE THROUGH THE REST
OF TODAY AND WILL EVENTUALLY TAPER FROM THE SOUTHWEST TO THE
NORTHEAST BY TONIGHT.
KSZ030-031-043>046-063>066-076>081-086>090-220000-
/O.CON.KDDC.WS.W.0001.000000T0000Z-130222T0000Z/
TREGO-ELLIS-SCOTT-LANE-NESS-RUSH-FINNEY-HODGEMAN-PAWNEE-STAFFORD-
HASKELL-GRAY-FORD-EDWARDS-KIOWA-PRATT-SEWARD-MEADE-CLARK-COMANCHE-
BARBER-
INCLUDING THE CITIES OF…WAKEENEY…CEDAR BLUFF RESERVOIR…
HAYS…ELLIS…SCOTT CITY…DIGHTON…NESS CITY…LA CROSSE…
RUSH CENTER…GARDEN CITY…KALVESTA…JETMORE…HANSTON…
LARNED…BURDETT…ST. JOHN…STAFFORD…HUDSON…SUBLETTE…
SATANTA…CIMARRON…MONTEZUMA…DODGE CITY…BUCKLIN…KINSLEY…
LEWIS…GREENSBURG…HAVILAND…PRATT…LIBERAL…KISMET…
MEADE…FOWLER…ASHLAND…MINNEOLA…COLDWATER…PROTECTION…
MEDICINE LODGE…KIOWA…SUN CITY
1238 PM CST THU FEB 21 2013
…WINTER STORM WARNING REMAINS IN EFFECT UNTIL 6 PM CST THIS
EVENING…
* TIMING…THE SNOW WILL GRADUALLY TAPER OFF FROM SOUTHWEST TO
NORTHEAST DURING THE AFTERNOON.
* SNOW AMOUNTS…TOTAL SNOW ACCUMULATIONS OF 8 TO 18 INCHES ARE
EXPECTED ACROSS THE REGION. THE HEAVIEST SNOW THIS AFTERNOON
WILL BE ALONG A CORRIDOR FROM JETMORE TO NESS CITY TO HAYS.
* MAIN IMPACT…TRAVEL WILL BE DIFFICULT DUR TO SNOW PACKED
ROADS. VISIBILITY COULD BE LESS THAN A QUARTER OF A MILE AT
TIMES. ANY TRAVEL IS STRONGLY DISCOURAGED.
* OTHER IMPACTS…A NORTH TO NORTHEAST WIND AT 20 TO 25 MPH WILL
LEAD TO BLOWING AND DRIFTING SNOW.
PRECAUTIONARY/PREPAREDNESS ACTIONS…
A WINTER STORM WARNING FOR HEAVY SNOW MEANS SEVERE WINTER WEATHER
CONDITIONS ARE EXPECTED OR OCCURRING. SIGNIFICANT AMOUNTS OF SNOW
ARE FORECAST THAT WILL MAKE TRAVEL DANGEROUS. ONLY TRAVEL IN AN
EMERGENCY. IF YOU MUST TRAVEL…KEEP AN EXTRA FLASHLIGHT…
FOOD…AND WATER IN YOUR VEHICLE IN CASE OF AN EMERGENCY.
From the National Weather Service in Dodge City...

  HAMILTON-KEARNY-STANTON-GRANT-MORTON-STEVENS-  INCLUDING THE CITIES OF...SYRACUSE...LAKIN...DEERFIELD...  JOHNSON CITY...ULYSSES...ELKHART...RICHFIELD...HUGOTON...MOSCOW  1238 PM CST THU FEB 21 2013 /1138 AM MST THU FEB 21 2013/    ...WINTER STORM WARNING IS CANCELLED...    THE NATIONAL WEATHER SERVICE IN DODGE CITY HAS CANCELLED THE  WINTER STORM WARNING.     THE SNOW HAS TAPPERED OFF TO FLURRIES ACROSS FAR WESTERN KANSAS SO THE  WARNING HAS BEEN CANCELLED.  
copyright AP / provided by WeatherUnderground