Wingnuts/Lawrence Dumont Memorabilia to go on the Auction Block
Joe Denoyer - September 13, 2018 5:04 pm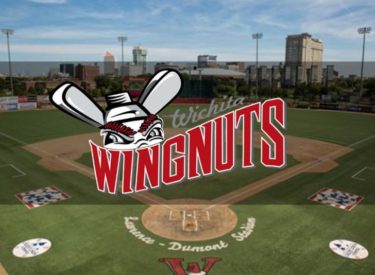 Wichita Wingnut and baseball fans  will soon have the opportunity to take home items from the Wichita Wingnuts Lawrence-Dumont Stadium.
The personal property auction, conducted by McCurdy Auction, is set to be held October 3.
Items in the auction will include Wingnut memorabilia, sky box and office furniture and various baseball equipment.
"We are honored to help the Wichita Wingnuts in this final chapter of their legacy here in Wichita," Megan McCurdy Niedens, chief operating officer and auctioneer at McCurdy Auction said.
The auction will be open to the public and begins at 10:00 AM October 3.
A gallery of images and full list of items selling will be available Friday afternoon at McCurdyAuction.com/Wingnuts.
"It will be an exciting auction," Niedens said. "Buyers will have a lot of items to bid on and have the opportunity to take home their own piece of Wingnut history."
The auction comes after the City Council's decision Tuesday to approve the buyout of the Wichita Wingnuts lease agreement with the city.