Wine Tasting To Raise Funds For United Way
KSCB News - May 26, 2011 4:03 pm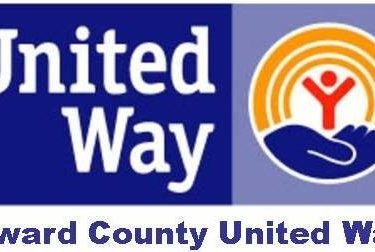 Enjoy a wine tasting and raise funds for the Seward County United Way on
Sunday, June 5, at Ruffino's Restaurant, 2 Rock Island Road. The tasting,
from 5 to 9 p.m., will include at least 14 wines, 8 beers and light hors
d'ouvres. Sponsored by Ruffino's Italian Restaurant and Rafter J Liquor, the
wine tasting will provide funds to the Seward County United Way and the 28
local agencies it supports.
"This was a great event for us last year and we're thrilled to be able to
have it again," said Kay Burtzloff, executive director of the Seward County
United Way, "We appreciate the support from Ruffino's and Rafter J Liquor.
If you enjoy trying wines or if you just want to see what a wine tasting is
all about, this will be a fun event to attend."
Tickets are $30 and are available at Ruffino's, the reception desk First
National Bank's main branch, 1700 N. Lincoln, or by calling 624-5400.
In addition to the wine tasting, every ticket holder will be eligible for
the many door prizes that will be given away during the event. "We have gift
certificates from Ruffino's and Rafter J Liquor, engraved wine glasses,
treat baskets, a deluxe picnic set and many other fun items," said
Burtzloff.
Local musicians from the Southwest Symphony Society will be performing. "It
should be a beautiful evening and we will have tables and chairs on the side
patio and be able to listen to some wonderful music," she said.
"We know that there might be some who don't want to do the wine tasting but
want to accompany a friend or a spouse who is. We just ask for a free-will
donation from them to attend the event and we will have ice tea or water
available for them. We will be checking identification and those who have
wine tasting tickets will have a special armband," she explained.
For more information about the Seward County United Way, contact Burtzloff
at 624-5400 or [email protected].